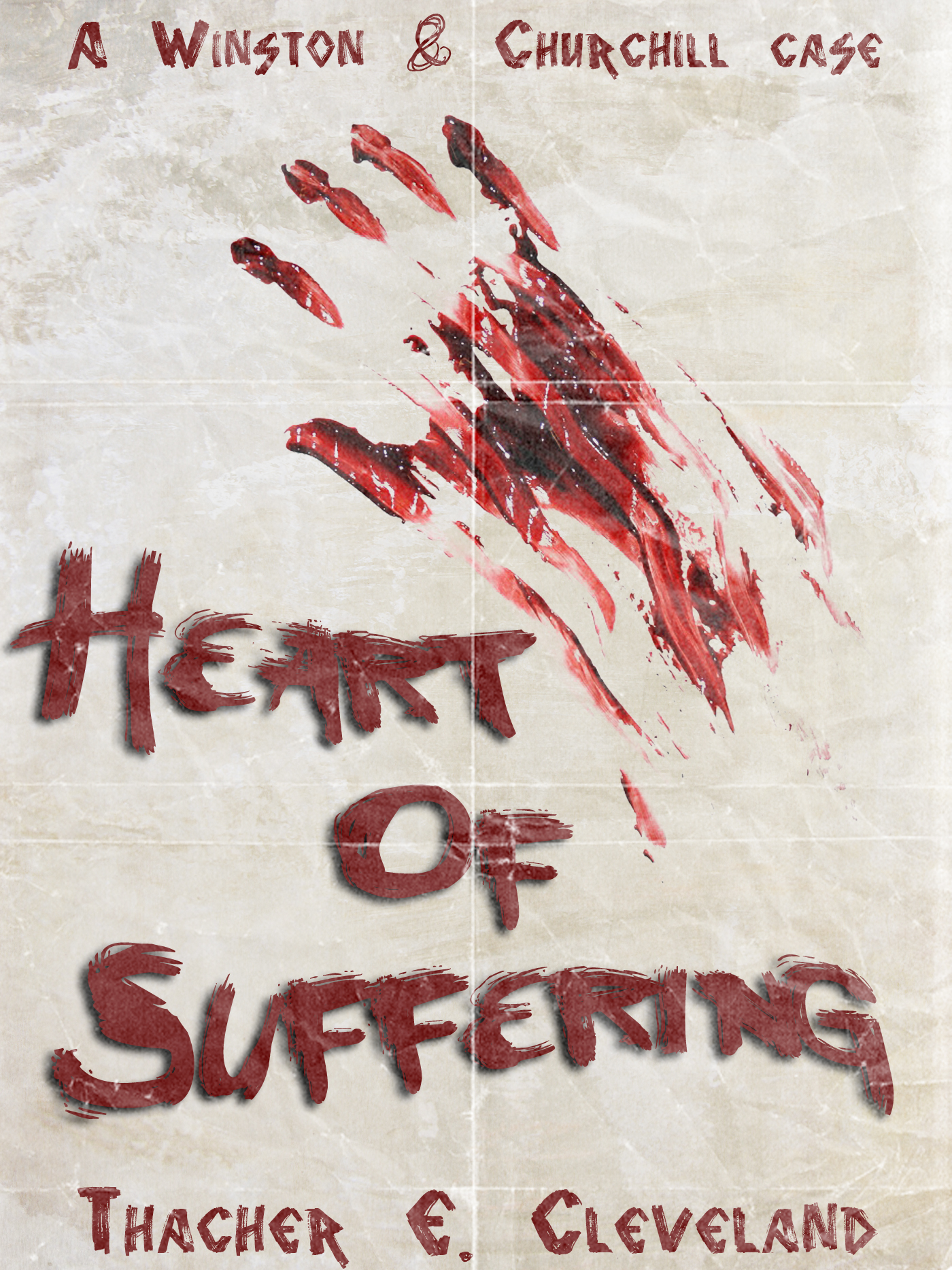 August has come and gone and that means a new Winston & Churchill story has hit the 'net. HEART OF SUFFERING, like the other W&C stories is available for 99 cents on Smashwords (with the exception of the first one, NEVER LET GO, which is free on Amazon, Smashwords & Goodreads). From the jacket copy:
Lexie Winston & Henry Churchill are private investigators who specialize in paranormal and occult phenomenon. From people that think they or their loved ones are the victims of black magic to finding missing people that have had a run-ins with all manner of supernatural creatures to exorcisms to mystical artifact retrieval and disposal. This pair of mismatched detectives is ready to face anything the secret world of the supernatural can throw at them…for a price. Even if it's their souls.

When a young woman is stalked by her ex-boyfriend who's taken to magic as the means for revenge over a heart break, Lexie Winston & Henry Churchill have to divide and conquer against two threats that jeopardize not only their lives but their souls as they face demons, danger and desperation.

The third Winston & Churchill case.
In addition to the new story there's a whole new section of this site dedicated to the series right up there under the "Writing" tab. It's your one stop place for all the Winston & Churchill stories.
This one was a bit of a bear to wrestle to the ground and get on the page and is the longest W&C story thus far. I'm pretty pleased with how it turned out, especially since I thought it was going one way and ended up going another as I was working on it. That kind of extemporaneous change is the kind of thing I like seeing when I'm pounding out stories like this. We'll see what happens with the next one, AN EQUAL SHARING OF MISERIES, this September.