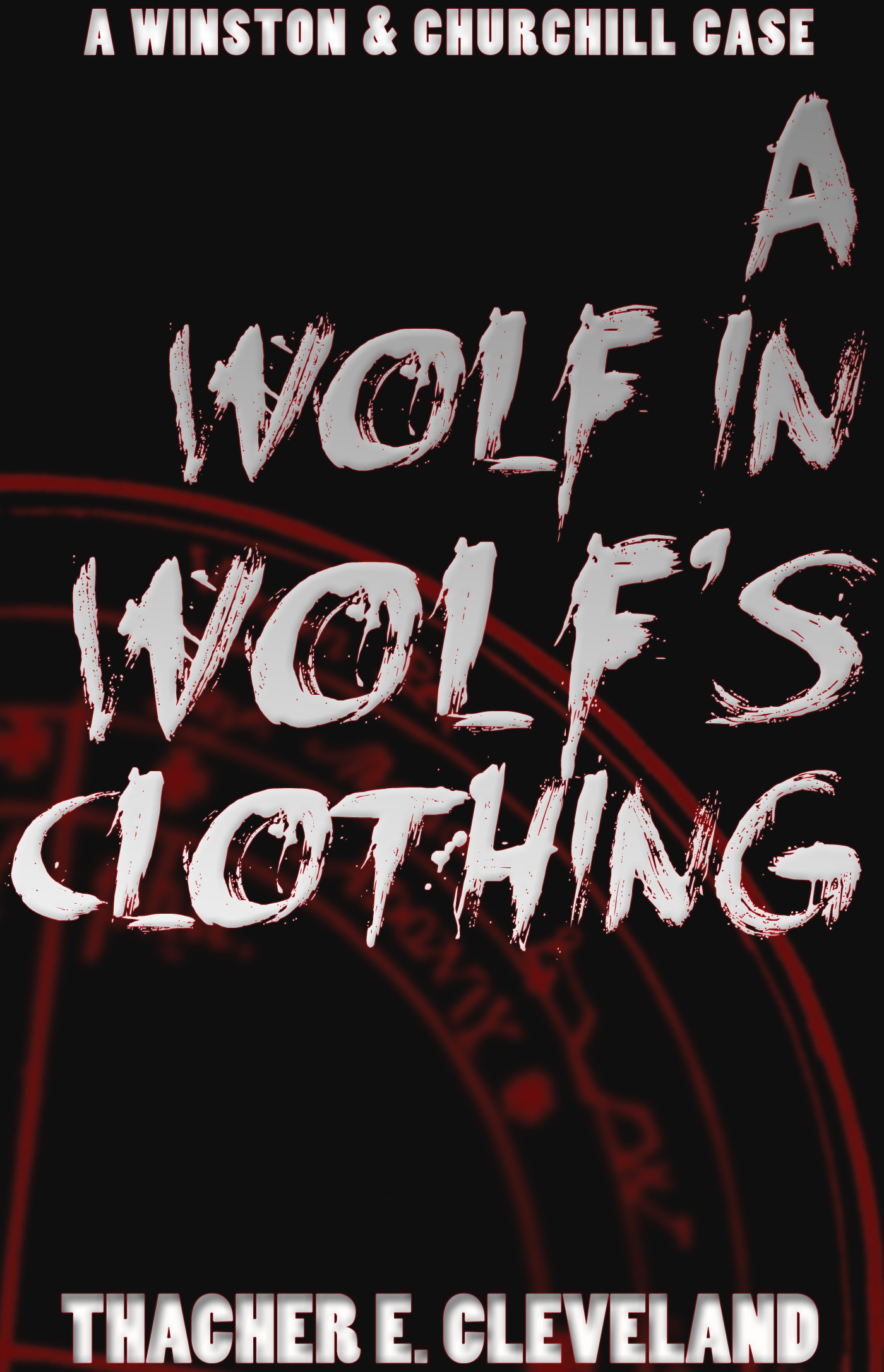 The latest Winston & Churchill story, A WOLF IN WOLF'S CLOTHING, is now available for 99 cents on Smashwords. It's the sixth installment in the series and the mid point of the twelve stories that I have planned that constitute what I guess could be called, god help me, season one of the Winston & Churchill Case files.
Those of you have followed the series will no doubt notice that at the end of the last story, (A SHADOW UPON THE SCENES, still available at better eBook retailers) it stated that this would be available in June. Obviously that didn't happen. If you're just hearing about the series now pretend I didn't say anything about it.
We're getting back on track, I promise. I'll spare you the "stuff happens" speech because everyone has stuff and it's always happening. What I will say is that one of the things that makes writing this series difficult sometimes is that we're still struggling to find an audience. Sales on the individual stories have not been great, although NEVER LET GO (the first story which is still free on Amazon & Smashwords) averages a download a day.
I know I've got to do more outreach & marketing, but it's often pretty time consuming and fairly intimidating. The internet is big, y'know? Now subtract the people that read things digitally and then subtract the people that would be interested in reading supernatural private investigator stories. Where do those folks hang out?
I've tried not to worry to much about Lexie & Henry's "marketability." That way lies madness. Yes, paranormal and urban fantasy stiff is big, but a lot of that tends to have a pretty strong romance component. I'm not saying there's no room for romance in their lives, but that's not going to be something we focus on a lot. So outside of that, there doesn't seem to be a whole lot of things out there like this, with the exception of the Dresden Files. Here's the part where I disappoint people by saying I've never read them and only saw a smattering of the the TV show.
Maybe the fact that I'm working in a bookstore again has gotten me thinking about this again. Either way, I need to do better to find an audience for these stories. I like them, I like their world and I'd be content to wrote about them for a very very long time. Right now I'm the only person who has a say in that, which is great. But I also want writing to be my sole source of income and I'm a long way from that.
So let's go out there and change that, hmmmm?